C'mon Aden! You just ask her out... Complicated? No!
-Fuck, he's always talkin' on his own...
-Yup.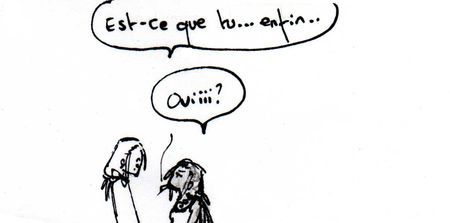 -Would you like...
-Yeees?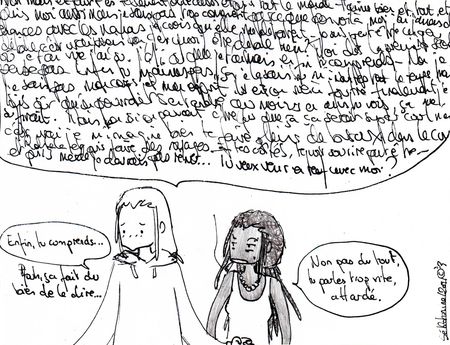 -*somethingnobodycanunderstand* Well, you understand what I mean. Ah.... This is good to tell.
-I didn't understand a fuckin' word you said, you're talkin' far to fast, twat.
Err, no, forget it! See you later!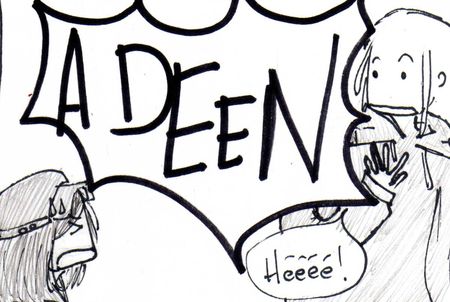 - You all left me at the border!
-Karolyn?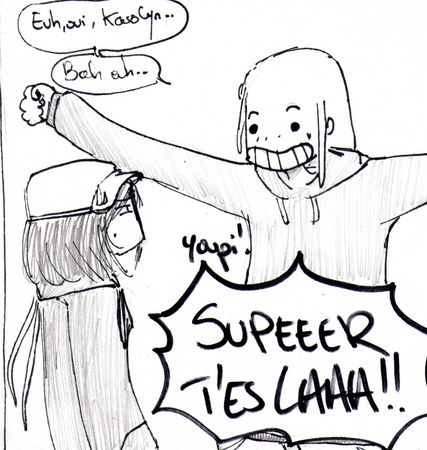 Err... Yes, right! Karolyn... Well, hem... AWESOME YOU'RE THEEERE YAAAY!
-Idiot.
-So, you was lost at the border...
-Yes.
-And who're you?
-Karolyn. Erika's sister.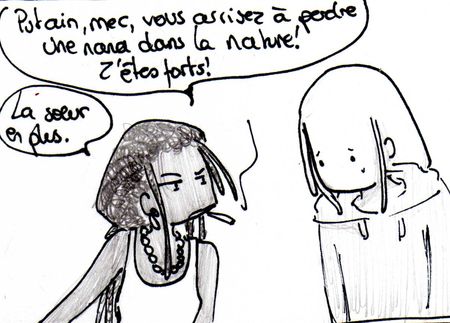 -Dude, you've lost A GIRL... Good job! Erika's sister by the way!
-Oh! The blond guy has somethin' to tell you!
-Yup...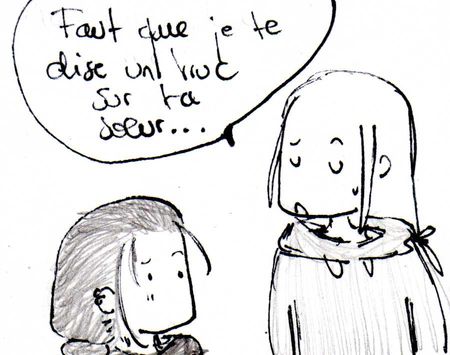 I gotta to tell you somethin' about your sister.
-She has been kidnapped by mutant beets, hideous military project, planned by bad Byelorussia?
-What are you...? Oh, yeah. You believed that story... Well no.
She's actually... Right behind you.
-------------------------------
Ce qui va arriver? Vous le saurez dans quelques jours... semaines. Et comme vous le dit Ryan:
What will happen? You'll see that in a few days... No weeks. And as Ryan says: